How do you want them to remember?
Every day your guests walk by their fridge and attached to their phones.
You can remind them everyday how amazing your wedding was and how much fun they had in the photobooth!
You want people to be excited, have fun and have great memories from your wedding day.
While most companies have only one type of photobooth, we have a variety of booths available.  From photographer operated booths to video booths we have something that will be just right for you.
Have the most talked about wedding amongst your friends and family.
Find a booth you like below and learn more by clicking the button on each booth.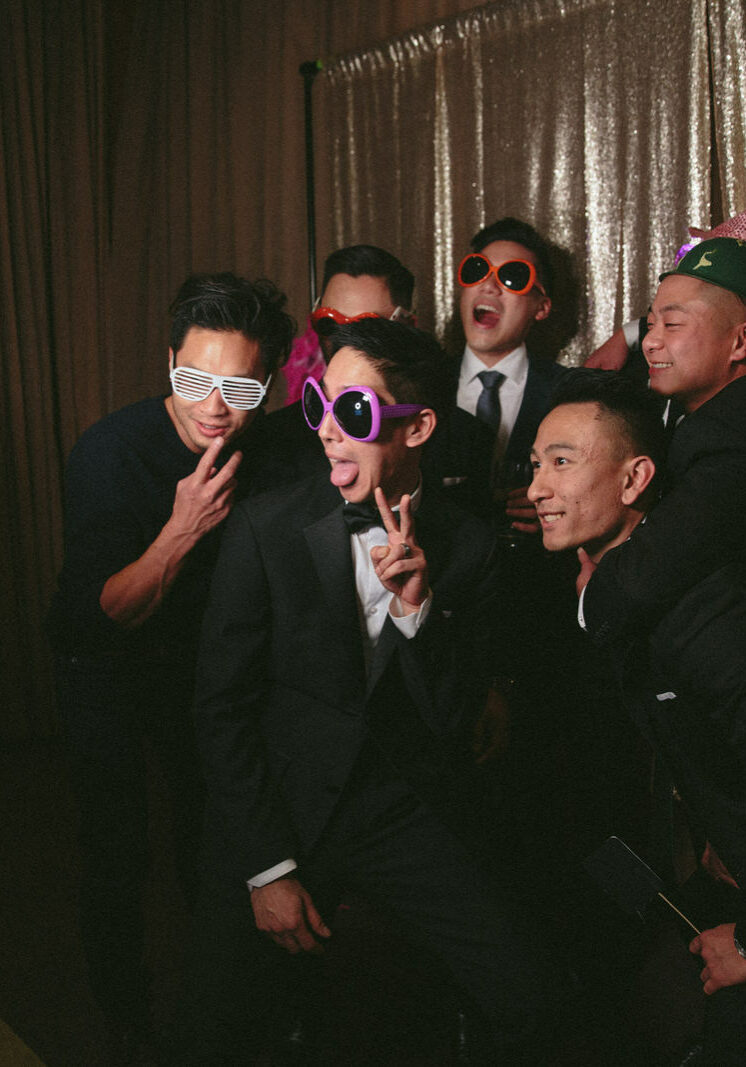 360 Video Booth
New to our line of booths is our 360 Video booth.  This is a COVID friendly booth in that you don't have to touch anything if you don't want to.
Guests step onto our booth platform and perform silly and fun motions that gets put to music instantly and then put into either a folder for direct touchless download OR use one of our traditional iPad share stations to share the fun.
Our high speed camera circles around you while you make some fun and exciting moves.  Send clips to friend and family right after and have exciting videos that has a flair like no other!
Customize the output to include graphics of your wedding day to make more personal.  We even offer vinyl graphics you can put on our platform to really step up the class on this booth!
This is an open booth but a custom enclosure can be ordered to make it a truly unique experience.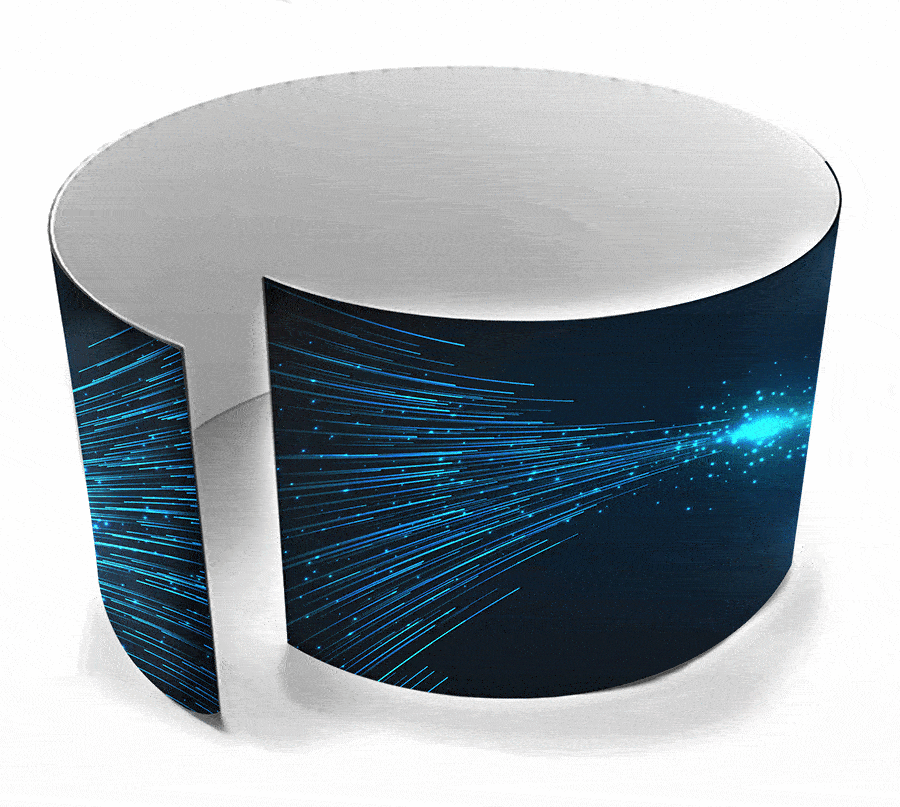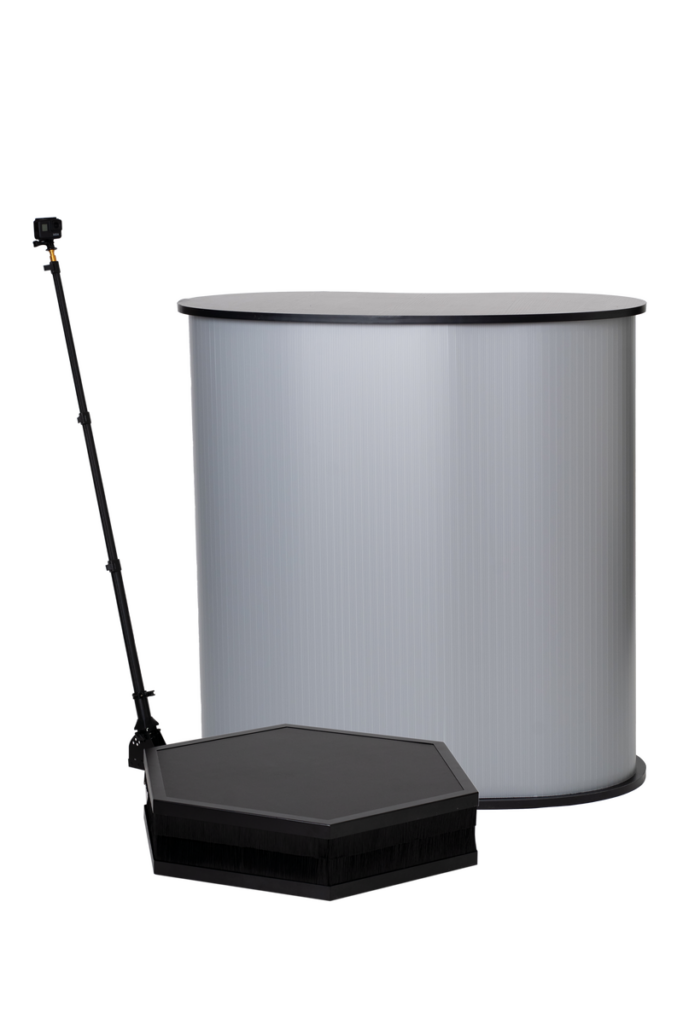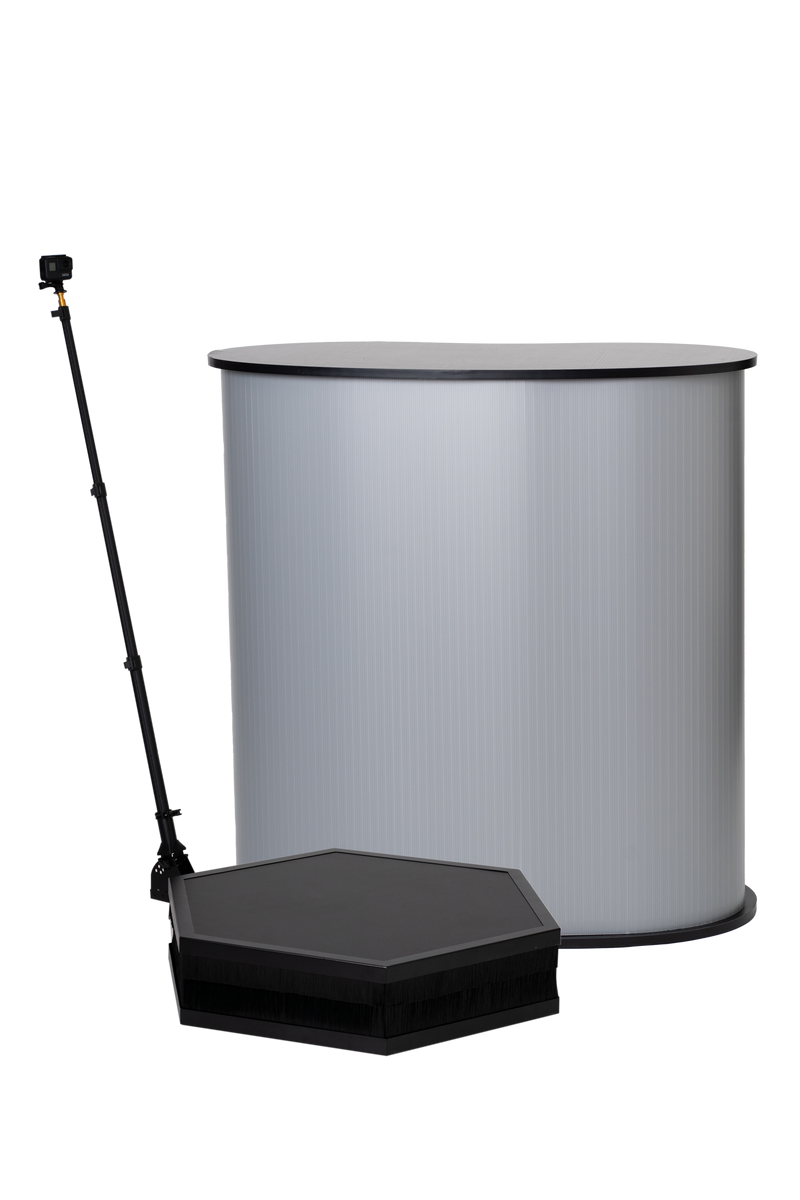 iClick Booth
Our iClick Booth is our most traditional booth.  Enclosed or not, this booth comes complete with social sharing and printing.  This booth when not enclosed can fit 9-10 people.  Enclosed we recommend no more than 6 but we have seen pretty large groups in them squished together and having fun.
Social sharing is immediate and you can directly send to your email or to Facebook and Instagram.
Our printing options include custom graphics to make it more personalized.  Put your names, cartoons or monograms on the print so people can remember the day!
Get double prints to make sure your guests have a copy each.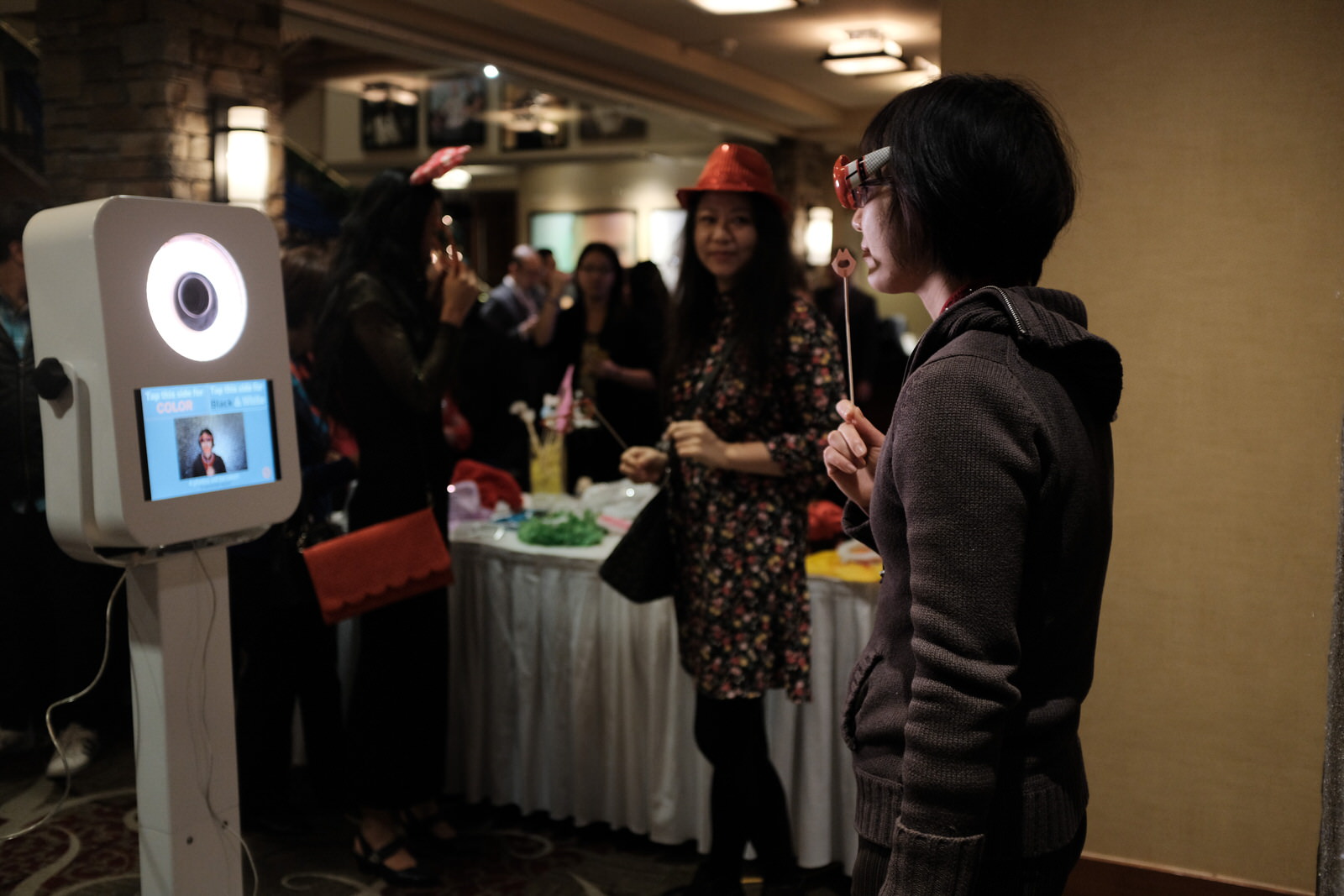 GIF Booth
The GIF Booth is a light weight portable unit that can be used both plugged into a wall at a venue or remotely in a field without additional power.
It is comprised of a beautiful ring light for that amazing beauty look and produces GIFs which are a series of pictures strung together that make up a mini clip.
Share it via social or keep it in a gallery.  Either way it's fun and people love sharing them with others.
If you would like to also have printing, we can have it arranged.  While the prints aren't moving we can create a printout of the key image.
Adding this to a #hashtagwall can make for a lot of fun while everyone sees the GIF.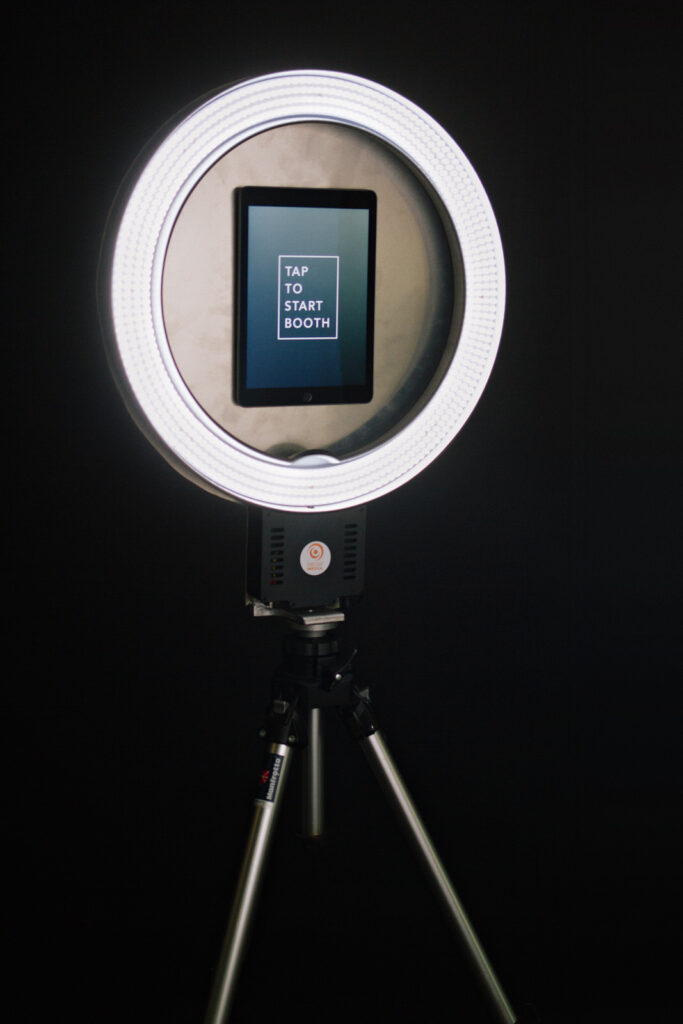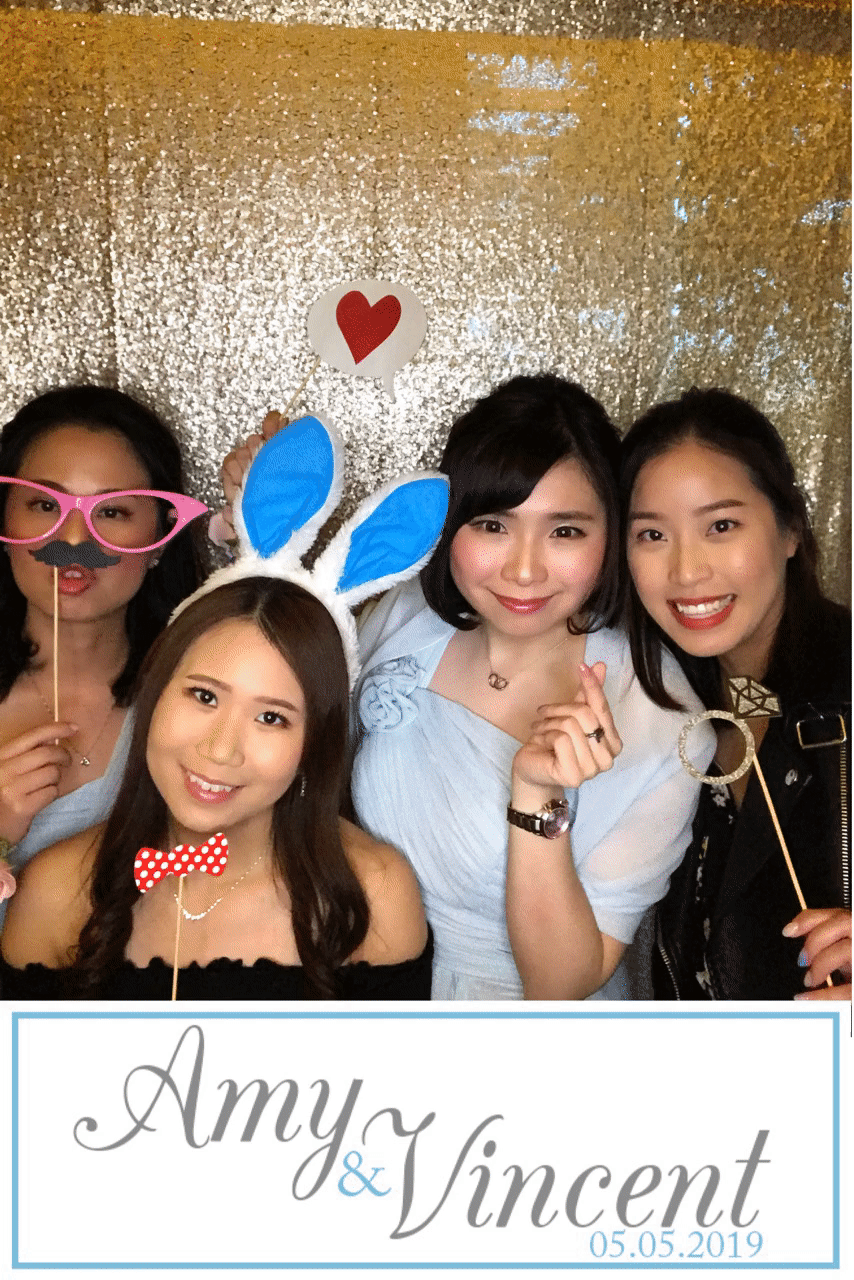 Red Carpet Experience
Like the Oscars, everyone loves to have a great photo taken.  Our Red Carpet Experience allows you to take photos with your guests on a beautiful background with a professional photographer and lighting.
Share the photos from our tablet sharing station or have them printed out for you and your guests.
We can customize graphics to go over top and make it extra special for you!
Take it to a whole other level by adding in a Greenscreen Option instead!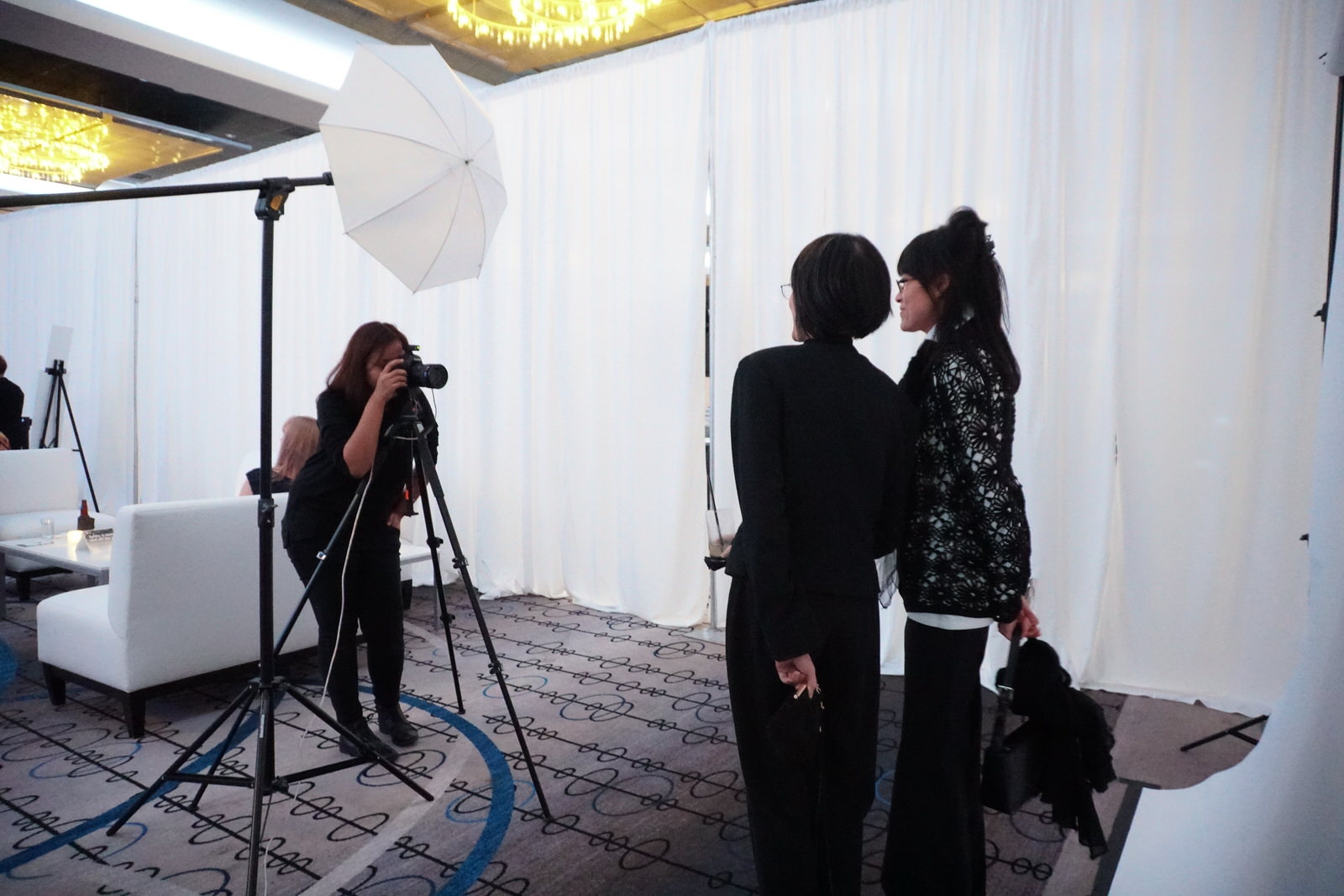 Hashtag Printing
Instagram junkies will love you for this.  Let your guests post their photos to a specific hashtag and they can edit to their hearts desire!
Our system will collect the photos, overlay customized graphics for your wedding and print them live on site.
Have friends from around the world still be able to contribute by posting their photos on Instagram with your hashtag and you can get a print from them too!