Livestream Weddings
Stay Connected to What's Important
These last few years has shown us how important it is for us to stay connected.  Our team can help you share your wedding day in an intimate way.
Our Livestream Wedding Service can help relatives and friends that can't be there with you physically be there to share in your joy.
On YouTube or via Zoom our team will present your wedding in a way that will make them feel right there with you.
Multicamera setup allows us to share the moments and expressions that count.  The first look of you walking down the aisle or the emotions as you speak your vows to one another.  
Don't worry about assigning your family or friends to broadcast on your phone. They can enjoy the event, not have shaky video and won't be out of position for important things.
Professional audio will let your guests hear your wedding clearly.  No more static or muffled sounds when someone covers the phone microphone with their hands.  Our audio will be crisp and clean so everyone can hear.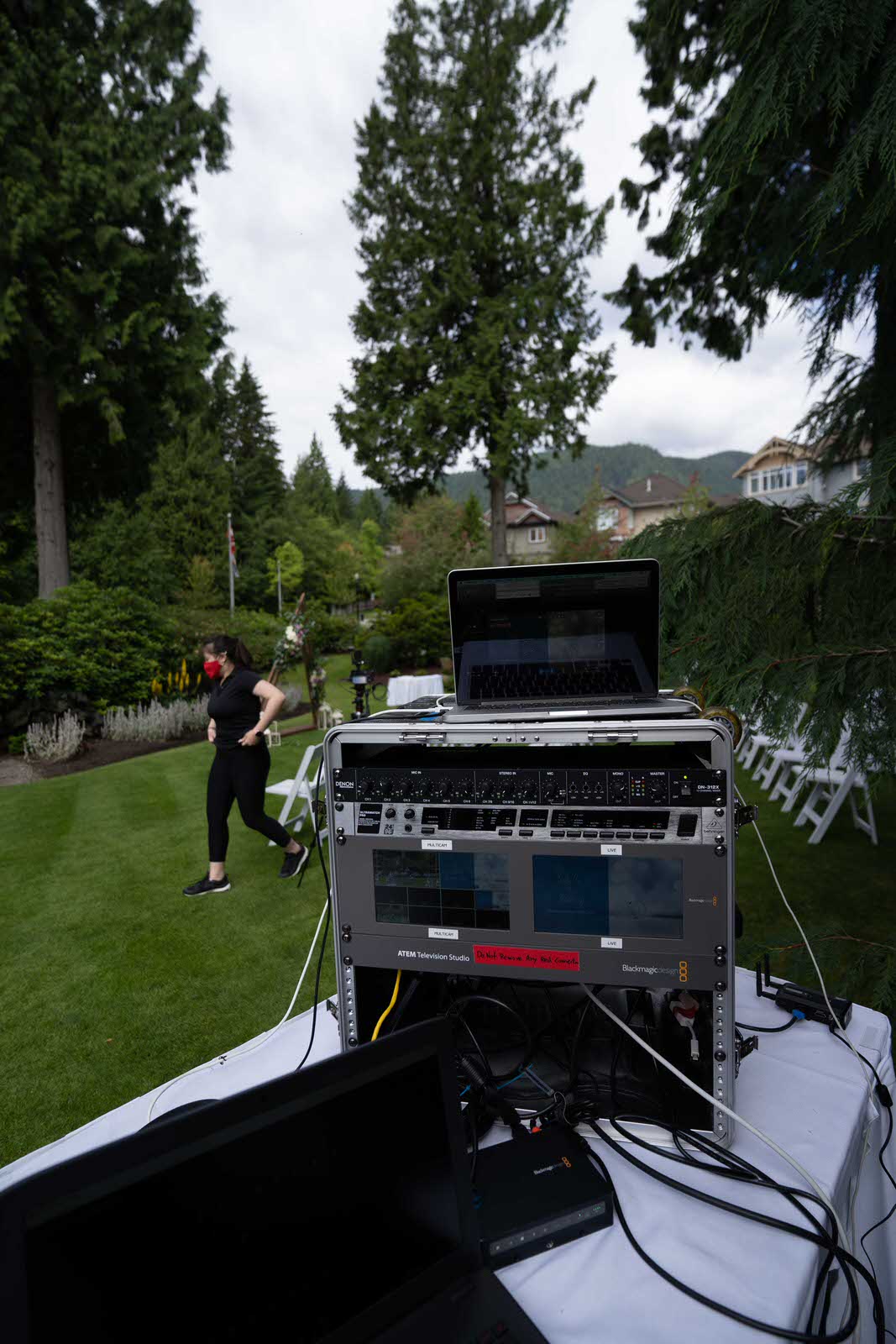 Sharing in the moment is truly great.  Whether it is family that can't travel or in a pandemic where you want to get married and still want to share it with others a wedding is such an iconic milestone that leaving people out would suck.
Sure, an ipad would be a simple solution, but how will people hear what is being said?  Who is in charge of holding it?  Wouldn't you be robbing the person you asked to film it from being present and really celebrating with you?
A quality livestream can bring people into your wedding.  Our team provides an immersive experience on YouTube or Zoom.  Your guests will be able to hear your vows clearly and be able to see your expressions as you commit to one another.
After the wedding, you'll receive a high definition version of your wedding so that you can keep for years to come.
Want to create a station where you can say hi to your guests on Zoom and interact?  We can help you with that.  We can arrange a station for you to say hi to your guests while they get to be a part of all the festivities.